The Climate Jam is over and we've taken a few days of much needed R&R. We're now getting back to design work on some upcoming projects, but we wanted to follow up on our last post and take some time to talk about how the jam went.
We are really proud of 10.5 Cows, our cow suckin', Pangolin jumpin' action game. Our idea was to focus on a silly, fast paced, easy to pick up-and-go game that was fun first, and educational second. Given how it turned out, we are definitely happy with that decision. We managed to get a very good feel to the controls, lots of polish and animations, and even a last-minute didgeridoo soundtrack!
Main Level Soundtrack:
It may not have been the most educational entry in the climate jam, but after perusing the other submissions I think we hit the requirements at least as well. We definitely have Tim (our guest programmer/designer from Mindful Mammoth) to thank for helping steer the features a little bit more towards overtly environmental themes.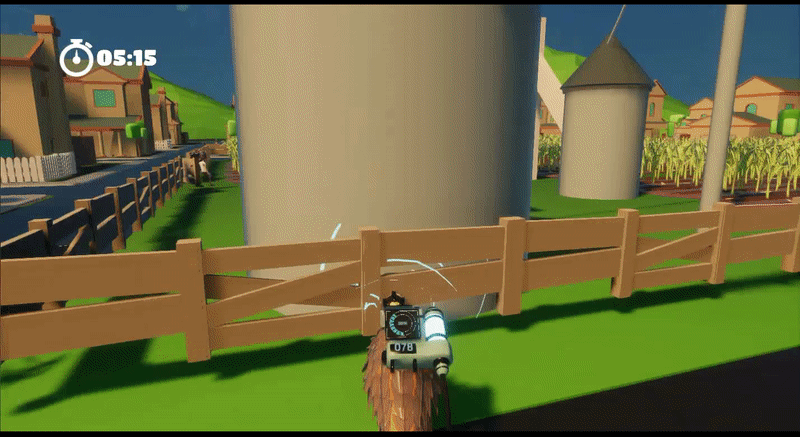 Our one regret is that, post submission, we discovered a bug in which if you do not have a controller plugged into your computer, the game basically doesn't function.
So after all our hard work, the game might not even be playable! One thing we never considered in our internal testing was the fact that all four of us had controllers plugged into our machines while we tested the mouse and keyboard functionality.
If it weren't for the help of some friends playing the game post-jam, we would never have found the bug. If this has taught us anything (besides learning how to play didgeridoo), it's the value of having a variety of external testers play your game on their own devices. (On a related note, we're still trying to figure out what's going on with the Mac build).
Regardless you should head over to our itch.io page and download it if you have a gamepad. If you don't have a gamepad, you will have to wait until we upload the fixed build after the entries are judged at the end of the week. Sorry.
itch.io download page: https://wigeonwit.itch.io/10-cows
Overall, though, the jam itself went well. We spent a lot of time crunching, but other than a few disagreements over design ideas on the first day, the next four days went smoother than we'd anticipated. One of the least stressful jams we have ever done by far!
We hadn't done a jam for a while so it was great to get back into it, especially with all the skills we have learned in the last 6 years. We found ourselves running into familiar problems that might have sunk such a short dev cycle, but this time around, we knew how to solve them without slowing our momentum.
Another takeaway from this was working on a new game for the first time with our expanded team. With the addition of a friend from the LA indie game scene, our four-person team was surprisingly efficient for never having worked together before. This is a much needed morale boost for work on our upcoming new IP– and hopefully an indicator of good things to come!